Who is the Tracker4all suitable for?
Who is the Tracker4all suitable for? This solution can be used for the tracking and tracing of all kinds of materials – whether internal dispatch, in-house mail or facility management, right up to the status tracking of samples (e.g. blood samples, water samples, soil samples, etc.), goods, goods, files, documents, machines, tools and anything else that needs to be tracked and, if necessary, moved or delivered with proof.
Here are some terms that are repeatedly associated with our solution: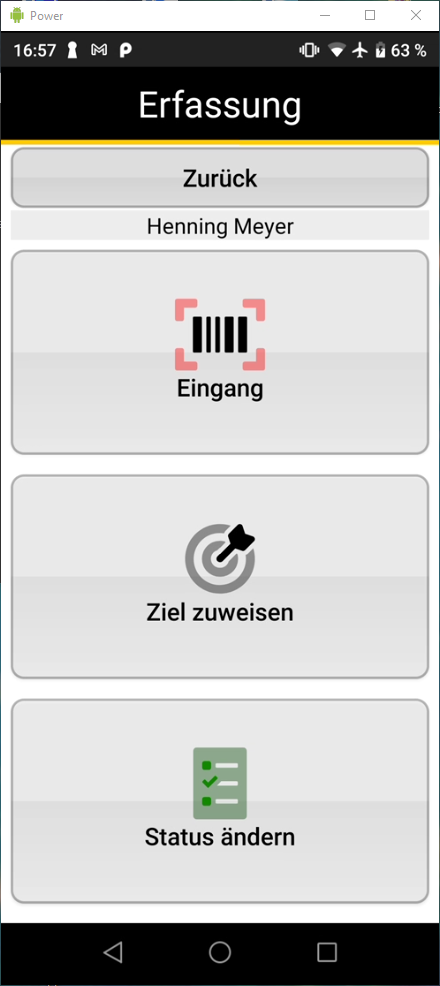 Collective reception

Scan in stock

Self-collector

Loading

Delivery

Returns

Shipment tracking (Track and Trace)

Damage documentation

Create reports

Photo documentation and photo logs

Signature capture mobile on the device

Package movement

intuitive operation

tracking

automatic notification for specified conditions

customisable for language, terms and masks

expandable with further options

expandable for different languages

Management of locations / construction sites / offices / practices / etc.
In general, the Tracker4all is not only suitable for tracking parcels in internal parcel delivery, but also for laboratories, lawyers' offices, shipping points, service providers, facility management and all companies that want to track something and need the current status (Track And Trace).
Tracker4all is highly customisable, as all menu items and terms can be changed by the customer. Whether you call it a package or a machine or a file. Simply change the terms in the language file accordingly and you will immediately be presented with a different interface, adapted to the terms you use.
The mobile client is also available for smartphones with Android. Therefore, our solution is suitable for many industries and service providers. You can download the client here in the Google Play Store. You can find further information here on the main page or simply contact us directly.