Track status – point by point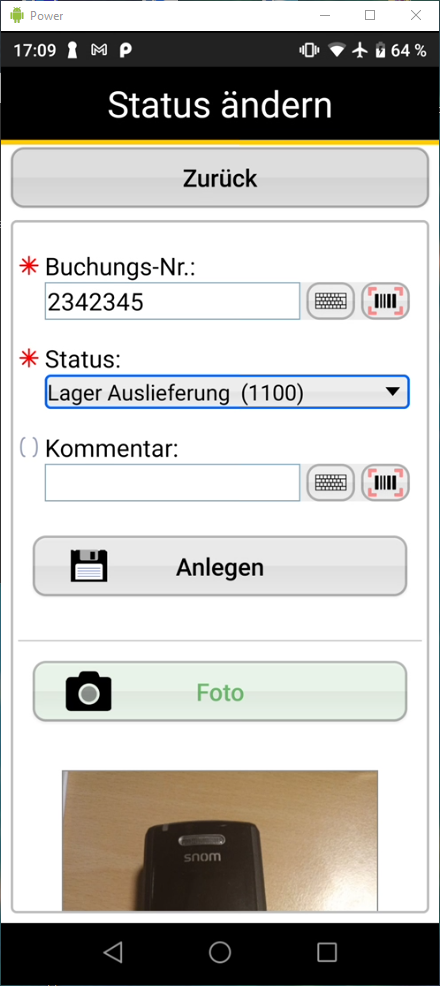 Another advantage besides delivery and material tracking with the Tracker4all solution is the consignment status. Tracking every status – point by point. The archiving of the consignments with each individual status incl. date and time.
Sending a message to the recipient immediately after a change in status is of course possible, as is delivery with the capture of a signature.
The advantage for the delivery staff, apart from the simple user guidance, is that all data of the delivery can be retrieved immediately after the data transfer.
Furthermore, enormous time can be saved because the entry of error status and free texts can be transmitted directly to the head office, thus eliminating time-consuming telephone calls. This means that the current consignment status is always in view.
This ensures absolutely secure control of the consignments, from delivery to final delivery. Regardless of whether you want to manage and/or deliver parcels, letters, files, samples, sample equipment, machines or tools.
Everything that has to be transported internally and delivered with proof by signature or photo can be managed with the Tracker4all.
By using mobile barcode scanners or Android smartphones and our app with intuitive operation, it is possible to record goods and merchandise quickly and easily.
The mobile client is also available for smartphones with Android. Therefore, our solution is suitable for many industries and service providers. You can download the client here in the Google Play Store.
Accordingly, even employees with little IT knowledge can work with it effectively and with little training time.
You can find more information here on the main page or simply contact us directly.