Internal tracking
Our Tracker4all solution for digital internal shipment tracking helps, for example, the internal shipping points such as the in-house mailroom and, if applicable, the intermediate warehouses. It regulates the acceptance, management, provision or internal delivery and distribution to the respective recipients or departments.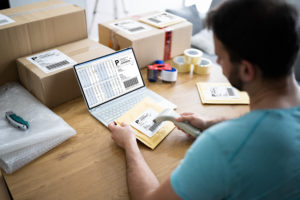 Many companies, authorities and institutes have a central receiving point for incoming consignments that do not belong in the incoming goods department. These include, for example, parcels, letters, samples, prototypes, files, documents, demo material, sketches, drawings, templates, etc.
Cost trap "internal delivery
According to a study by the Wall Street Journal, companies spend up to 6 weeks a year "searching" for each employee involved. This is the same amount of time as the employees are on holiday. Multiply this by the number of employees involved in your company and you will get a rough estimate of what this means in money.
These many items (sometimes hundreds or even thousands) must then be distributed and delivered within the company via internal mail sorting and delivery. And sometimes at the same location or even across locations. This is where internal shipment tracking comes into play.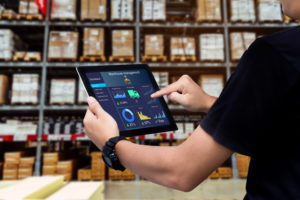 The Tracker4all was developed precisely for this internal digital shipment tracking. To coordinate and document the daily flood of incoming and outgoing deliveries. And to provide the corresponding evidence quickly and transparently.
Another advantage in addition to the internal digital delivery and shipment tracking of the Tracker4all is the archiving of the shipments with each individual status incl. date and time. Sending a message to the recipient immediately after a change in status is of course just as possible as delivery with the recording of a signature..
For the delivery staff, the advantage, apart from the simple user guidance, is that all data of the delivery can be called up immediately after the data transfer. Furthermore, enormous time can be saved because the entry of error statuses and free texts can be transmitted directly to the control centre, thus eliminating time-consuming telephone calls.
All this can be done on a PC, via a tablet computer, or even easier with a smartphone using the Tracker4all app. The Tracker4all app can be downloaded from our download area or from the Google Play Store. You can find more information here on the main page or in the video on YouTube. You are also welcome to contact us directly.