In-house tracking
In-house shipment tracking with Tracker4all – what is it?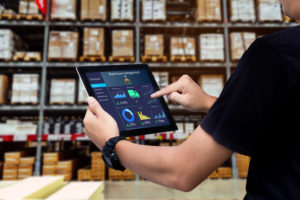 Whether it is a question of tracking consignments – internally or externally – is irrelevant for the way it works and the result for the time being. With Tracker4all for in-house shipment tracking, you can track your parcels, letters and other goods and see the expected time of delivery.
For tracking, you usually only have to enter your consignment number and the current status is displayed in the parcel tracking or general consignment tracking.
In addition, with some tools you can also enter your e-mail address and receive an automatic update when certain events occur.
This way you can always see when your parcel or registered mail arrives via the tracking. Whether your order arrives with GO!, FedEx, Hermes, Post, TNT, GLS,  UPS, DPD, Transnorm, DHL or another so-called CEP service provider is on its way to you, international shipment tracking is now very transparent and customer-friendly.
In the meantime, there are also service providers who offer you the possibility to track your consignments centrally online, regardless of which delivery service the consignment is travelling with. And nowadays this is not only possible across borders, but also across all continents. Be it a shipment tracking from North or South America, from Africa or even from China. Because one or the other parcel really does come from Asia 😉
In the following, we have listed a few portals with the help of which external shipment tracking is possible.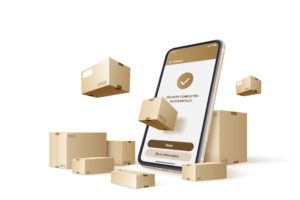 Of course, there are not only the portals mentioned above, but many more.
Please note that we have only listed these links as examples. The owners of these links are responsible for all legal responsibilities and contents. They release us from all possible claims for damages when using one of the listed links! These links are for information purposes only.
The same principle also applies to internal tracking – with some special features.
With in-house tracking and tracing within the company (public authority, university, company, hospital, etc.) there are some points that do not exist with external tracking and tracing. This is because the management of goods, parcels, letters or even files, documents, tools, machines, samples, etc. requires some adjustments to the processes.
In general, our Tracker4all is not only suitable for tracking parcels in internal parcel delivery, but also for laboratories, lawyers' practices, shipping points, service providers, facility management and all companies that want to track something and need the current status for this (Track And Trace).
This is because the Tracker4all is highly customisable, as in principle all menu items and terms can be changed by the customer. Whether you call it a package or a machine or a file. Simply change the terms in the language file accordingly and you will immediately be presented with a different interface, adapted to the terms you use.
You can find further information here on the main page or simply contact us directly.