Gas Cylinder Tracking
Our Tracker4all solution can also be used for internal cylinder tracking and helps, for example, the digital management of gas cylinders or other rental material that must be returned after a certain period of time. It regulates the receipt, management, provision or internal delivery and distribution, as well as the return of the gas cylinders to the lenders.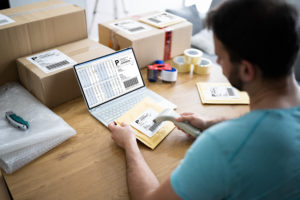 Many companies have a central receiving point for incoming rental material such as gas cylinders, containers, accessories, etc.. These include CO2 cylinders, filters, hoses, inserts, cleaning materials and much more.
Cost trap "internal dispatch"
According to a study by the Wall Street Journal, companies spend up to 6 weeks per year on "search time" for each employee involved. That's the same amount of time that employees are on vacation. Multiply that by the number of employees involved in your company and you'll get a rough estimate of what that means in money.
For materials that remain in the company, the monitoring process or tracking is as good as complete after goods receipt and shipment to the final destination. This is not the case for materials that are only rented and have to be returned to the lessor after a certain period of use. This is where the problem often starts.
Where is the material (e.g. the borrowed gas cylinders with the nitrogen or CO2 or …) currently located and who ensures that it is returned in time so that no unnecessary costs are incurred?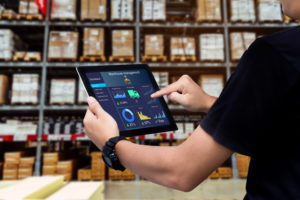 The Tracker4all can be used exactly as this internal digital bottle tracking system. To coordinate and document the daily flood of incoming and outgoing deliveries. And to provide the associated evidence quickly and transparently.
Another advantage besides the internal digital delivery and shipment tracking of the Tracker4all is the archiving of the gas cylinders with each individual status incl. date and time. Sending a message to defined recipients immediately after a change in status is of course just as possible as delivering the cylinder with the recording of a signature.
All this can be done on the PC, via a tablet computer, with a mobile barcode scanner or even easier with the smartphone and the Tracker4all App. The Tracker4all app can be downloaded via our download area or in the Google Play Store. You can find more information here on the main page or in the video on YouTube.
You are also welcome to contact us directly.